Welcome,
Welcome back,
and Welcome Home to
Ballard Vale United church
Please join us for worship every Sunday morning at 10:30AM.



Our worship is available live on our Facebook Page and as well as by reservation in our sanctuary. Please see our COVID-19 page for more details.
Last Week's Worship Service
Every donation enables us to support not only our church
but local, national and international community efforts and charities as well.
Please prayerfully consider a donation to aid in our endeavors.
Donate Now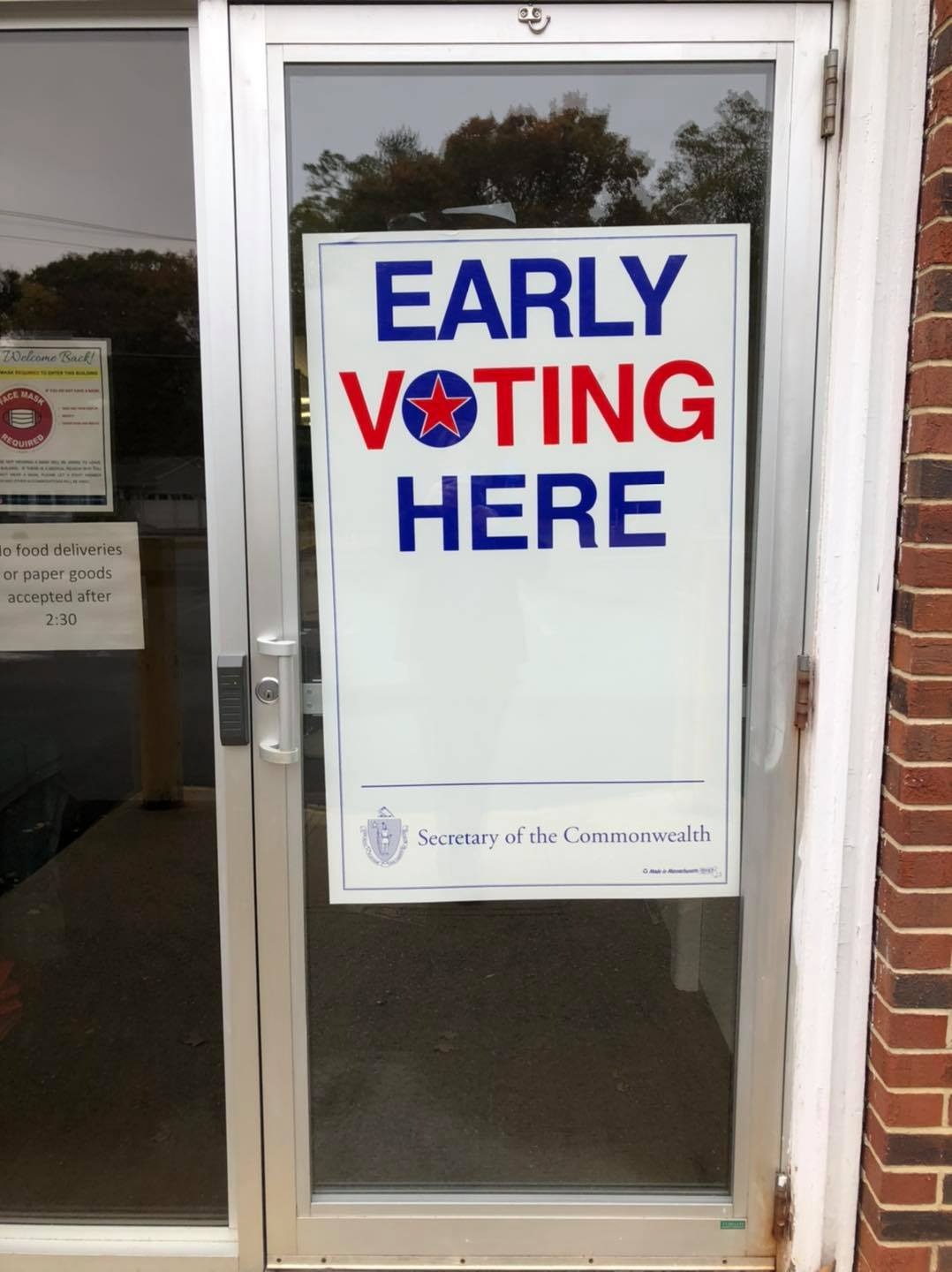 We are proud to be able to partner with the Town of Andover Town Clerk's office and the Division of Elder Services to provide space in our lower hall from the Temporary Senior Center for the important civic process of Early Voting from October 17 - 30. Voting runs Monday through Friday from 9:00AM to 4:00PM and Saturdays and Sundays from 11:00AM to 4:00PM.
More information about voting in Andover can be found at the following link, and questions can be directed to the Town Clerk's office:
https://andoverma.gov/CivicAlerts.aspx?AID=413
Join us on Sunday, November 1 from 2:00 - 4:00 PM for a fun and family-friendly day of tie dyeing!
Notes & Directions:
No cost; donations welcome but not expected.
Open to all ages!
You do not need to arrive right at 2:00, you can come as late as 3:00 and still complete your tie dye!
Bring any light colored, 100% cotton fabric item to dye (doesn't have to be new).
Wear clothes (including shoes) you wouldn't be upset accidentally getting dye splashed on.
If you want to dye something large or heavy duty like beach/bath towels, bedsheets, curtains, or denim, let us know beforehand so extra dye can be ready.
We will be outdoors and distanced. Masks required.
Space is limited to 20 tie dyers. You must register here:
https://www.aplos.com/aws/events/bvuc_tie_dye_day
Mission Statement
We are Christians earnestly seeking God's will in the world.
As an inclusive community we strive to develop our Christianity through worship, study, prayer, love and celebration.
Empowered by the Holy Spirit, we witness to our faith through caring, nurturing, justice-making and stewardship.
Our vision is to help realize, in partnership with God, the kingdom on earth.
Calendar
We are pleased to temporarily house the Andover Senior Center in our church building at 23 Clark Road while a new center is under construction. The calendar below reflects church and church-related events (red) and Senior Center events (blue). Use the arrow in the top right of the calendar to turn on or off one of the calendars and click on events for more details. For more information about and to register for Senior Center events, please visit the Town of Andover Elder Services website or call 978-623-8320.