Worship is on Sunday mornings at 10:30am in-person in our sanctuary and streamed live on our Facebook page.

Please see our
COVID-19
page for more details about current mitigation practices.
Our regular gatherings for worship are the center of our church community. We gather to sing songs old and new, to hear passages from the Bible read and interpreted for our day, to light candles as we share our prayers of joys and concerns, and to imagine together a better world. Sometimes churches are full of stuffy, judgy people—not us! You'll be welcomed by our community that loves and cares for each other.
Worship services follow a fairly traditional Protestant liturgical format. Communion is generally offered on the first Sunday of each month, and at other times, and is open to all regardless of age or belief. Every week we bring and dedicate cereal with a special dedication song; the cereal is then delivered to Neighbors in Need. You can see photos and videos of our worship services below.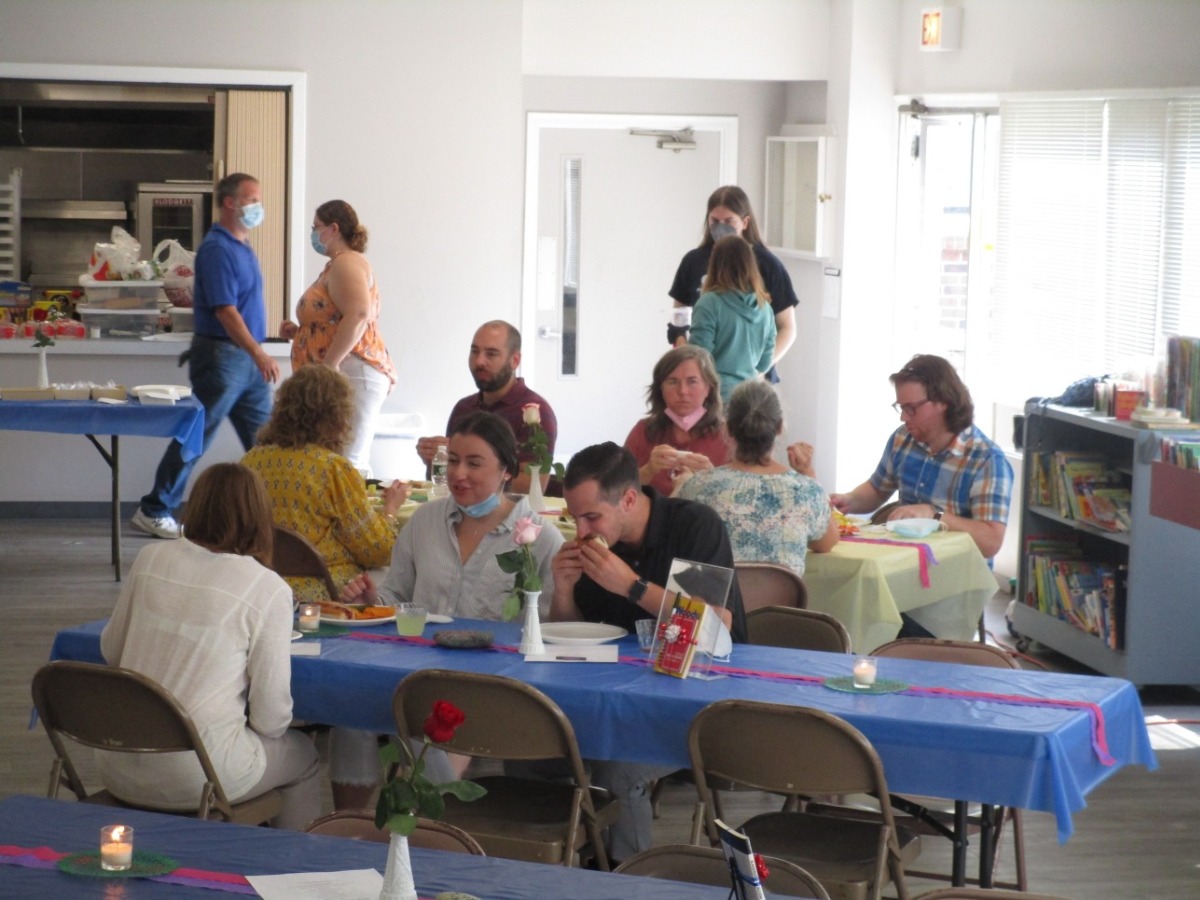 Last Week's Worship Service
Below is our most recent worship service. Past services can be found on our Facebook page.
When you click the play button below, the main part of the service begins after announcement slides scroll.
If the video says "unavailable," that's because Facebook thinks we're using copyrighted material without a license even though we have licenses and report what copyrighted material we do use. Silly Facebook! You can still click the "Watch on Facebook" link when that appears.
Emerge: Easter Season Series
The butterfly has long been a symbol of the resurrection of Jesus, as well as our own resurrection as we emerge from the power of fear and death. In this series, we will consider the process of metamorphosis as a guide to examine our own transformations from cocoons and tombs to the unfurled beauty of all God calls us to be. The series uses imagery from the Torah, Prophets, Gospels, Acts, and Epistles to bring this theme to life. Series materials are created by Dr. Marcia McFee and her Worship Design Studio.

We will again hold worship on Wednesday evenings this summer beginning on June 28! This year, we will host worship each week and leadership will rotate between our church, South Church, and West Parish. All three churches will be invited to attend each week.

For those who wish to worship on Sundays, in July we will be invited to worship at South Church and in August at the Chapel at West Parish. Pastor Adam will be present at all services on Sundays and Wednesdays when he is not away.